NICWA Program Review
Wednesday, April 10th, 2019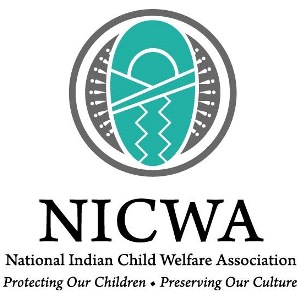 We welcomed the National Indian Child Welfare Association (NICWA) to territory to conduct an impartial program review of our Child and Family Services (CFS) department. NICWA has been meeting with various departments, community members and most recently with Council to gather information about Child and Family Services.
NICWA is the preeminent national Native organization focused specifically on tribal capacity to prevent child abuse and neglect. NICWA works in six major, and often overlapping, issue areas: child abuse and neglect, the Indian Child Welfare Act, foster care and adoption, children's mental health, youth engagement, and juvenile justice.
We have been fortunate to have the opportunity to work with NICWA team members on this review who have a wide and varied background in child welfare. Founder and Senior Advisor of NICWA, Terry Cross led the team. Terry is an enrolled member of the Seneca Nation and was thrilled to be able to help here at home. Additional team members are Cori Matthew (Salish/Blackfeet), Director of Program and Policy; Alexis Contreras (Grand Ronde), Research Assistant; and Adam Becenti (Diné), Community Development Specialist.
The NICWA team was asked to conduct a comprehensive program review, which included the following:
Review of current policies and procedures
Chart audits to review compliance and quality with existing regulations
Interviews with systems that CFS routinely interacts with including, behavioral health, Peacemaker's Court, county child protection, county courts, community members, current and former foster/adoptive families and youth, and Seneca Nation Council
The program review will help guide CFS on our continued process of improvement. We are excited for the opportunity to look at areas for growth and development. From the review, CFS will be able to develop a strategic plan to help guide the department into the future.
CFS has been in existence since 1980 and has been given the task of representing the Nation in child welfare matters. Through discussions, we have found that many community members and other departments have been unsure of what the role of CFS is.
CFS will continue to share developments and plans with the community and welcome additional feedback from anyone willing to share. Please continue to visit our website for future updates, https://www.senecahealth.org/child-family.